ACDIS update: 2021 Scholarship recipients announced
Launched in fall 2019, the ACDIS CDI Scholarship program exists to assist CDI professionals in enhancing their careers with further education and to increase collaboration among their colleagues by sharing knowledge. Normally, ACDIS awards three scholarships annually. As we all know, however, 2020 was anything but normal and organizations and CDI professionals alike felt the effects keenly—from losses of loved ones, to personal illness, to losses of jobs and educational budgets.
In light of these losses, ACDIS leadership and the ACDIS CDI Scholarship Committee decided to expand the award offerings this year. This year, the committee awarded the following scholarships:
Two (2) awards of a one-year ACDIS membership + enrollment in the ACDIS CDI Apprenticeship program
Two (2) awards of registration to an ACDIS online Boot Camp
One (1) award of a 2021 ACDIS conference registration
Since the application period closed at the end of November 2020, the CDI Scholarship Committee has worked tirelessly to review and evaluate more than 70 applications and select five recipients. Click here to read about the scholarship criteria, application, and selection process.
The scholarship recipients represent the best and brightest in the CDI industry, providing a glimpse into the promising future of the profession. They hail from different professional backgrounds, organization sizes, geographic locations, and levels of experience. Additionally, each of this year's recipients demonstrated a need for educational assistance due to budget cuts, limited organizational resources, and the link.
Without further ado, the 2021 Scholarship recipients:
ACDIS membership, enrollment in the CDI Apprenticeship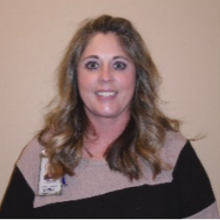 Kristin De Los Santos, RN, works at Hereford Regional Medical Center, a small rural hospital in Hereford, Texas, with limited funding opportunities. She began her CDI career in September 2020 and will soon be the only CDI professional at her organization as the other staff member plans to retire soon. Because of this eventuality, Kristin has been working hard to fully understand CDI.
"I work closely with Kristin each week," wrote her recommender. "Her leadership skills are impeccable, and she is extremely professional and knowledgeable. I am confident she will lead and expand the CDI program at Hereford Regional Medical Center well."
To give her the foundational knowledge needed to grow personally and expand the program, Kristin has been awarded a year-long ACDIS membership and enrolled in the CDI Apprenticeship program. Congratulations, Kristin!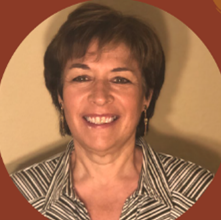 Cynthia Pace, MBBS, RN, works at Delta County Memorial Hospital, a small rural facility in Delta, Colorado. With a background in case management and utilization review, she has now been tasked with developing, launching, and leading the organization's first CDI department. Additionally, Cynthia is working to increase awareness of the CDI role within her organization and instill the importance of accurate documentation in other departments.
"Cynthia continues to seek out opportunities to expand her knowledge to improve patient care and expand on documentation so adequate reimbursement can be attained," her recommender wrote. "She has been a major motivator in getting a CDI department at full-time capacity at this small rural hospital."
As she works to develop the CDI program and expand her own knowledge base, Cynthia has been awarded a year-long ACDIS membership and enrolled in the CDI Apprenticeship program. Congratulations, Cynthia!
Registration to an online ACDIS Boot Camp

Michelle Brooks, RN, works at Samuel Simmonds Memorial Hospital, a small critical access hospital in the Artic Slope Native Association in Barrow, Alaska. Three years ago, Michelle uprooted herself from her hometown in Missouri to take a position at her organization in the utilization review department. She has been working hard to develop and launch a CDI program, often paying for her own CDI education and resources. 
"I am impressed that [she] is not just seeing herself in a role of day-to-day routine, but has seen a need to improve upon the success of the organization by enhancing her skills to help out providers become more skilled in the area of documentation," wrote her recommender.
To further her CDI education, Michelle will be enrolling in the CDI Boot Camp Online. Congratulations, Michelle!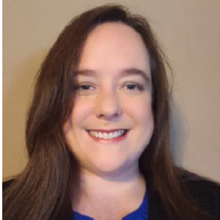 Emily Snow, RN, CCRN, works at Erlanger Health System in Chattanooga, Tennessee. She began her CDI career just before the COVID-19 pandemic hit the United States, which hampered her orientation process. In spite of these challenges, however, Emily put in extra work to learn the basics of CDI, develop her skills, and prove herself an invaluable asset to the CDI program.
"Emily has thrived in her new role, despite the challenges of limited training and preceptorship due to the COVID-19 pandemic and the move to remote work," wrote her recommender. "Emily has 'dug her heels in' and did the extra work on her own to learn. […] The CDI community will be better with Emily involved in it!"
To continue her education, Emily will be enrolling in the Clinical Validation in CDI Boot Camp Online. Congratulations, Emily!
Registration to the 2021 ACDIS Conference

Alyce Reavis, RN, works at Evangelical Community Hospital in Bloomsburg, Pennsylvania. She has been in the CDI field since 2018 and consistently proves herself to be a valuable and effective educator for both CDI staff and physicians at the organization. Before the COVID-19 pandemic, Alyce had been actively training to take on a quality reviewer role within the CDI department, which has been delayed due to the shift to remote work and limited resources.
"[Alyce] has become an outstanding CDI here. She has proven to be a valuable team member as she is an excellent educator," wrote her recommender. "Alyce is always seeking to improve her performance as well as share her knowledge with the team."
As she takes on more complex review areas (such as quality reviews) and continues to grow in her professional expertise, Alyce has been awarded a registration to the 2021 ACDIS Conference in Dallas, Texas. Congratulations, Alyce!