January Call for Volunteers
Task: Providing leadership, expertise, and an industry voice for the ACDIS membership.
Click here to download the committee scope of work. For questions about the Advisory Board, contact ACDIS Director Brian Murphy (bmurphy@acdis.org). To view ACDIS Advisory Board frequently asked questions, please click here.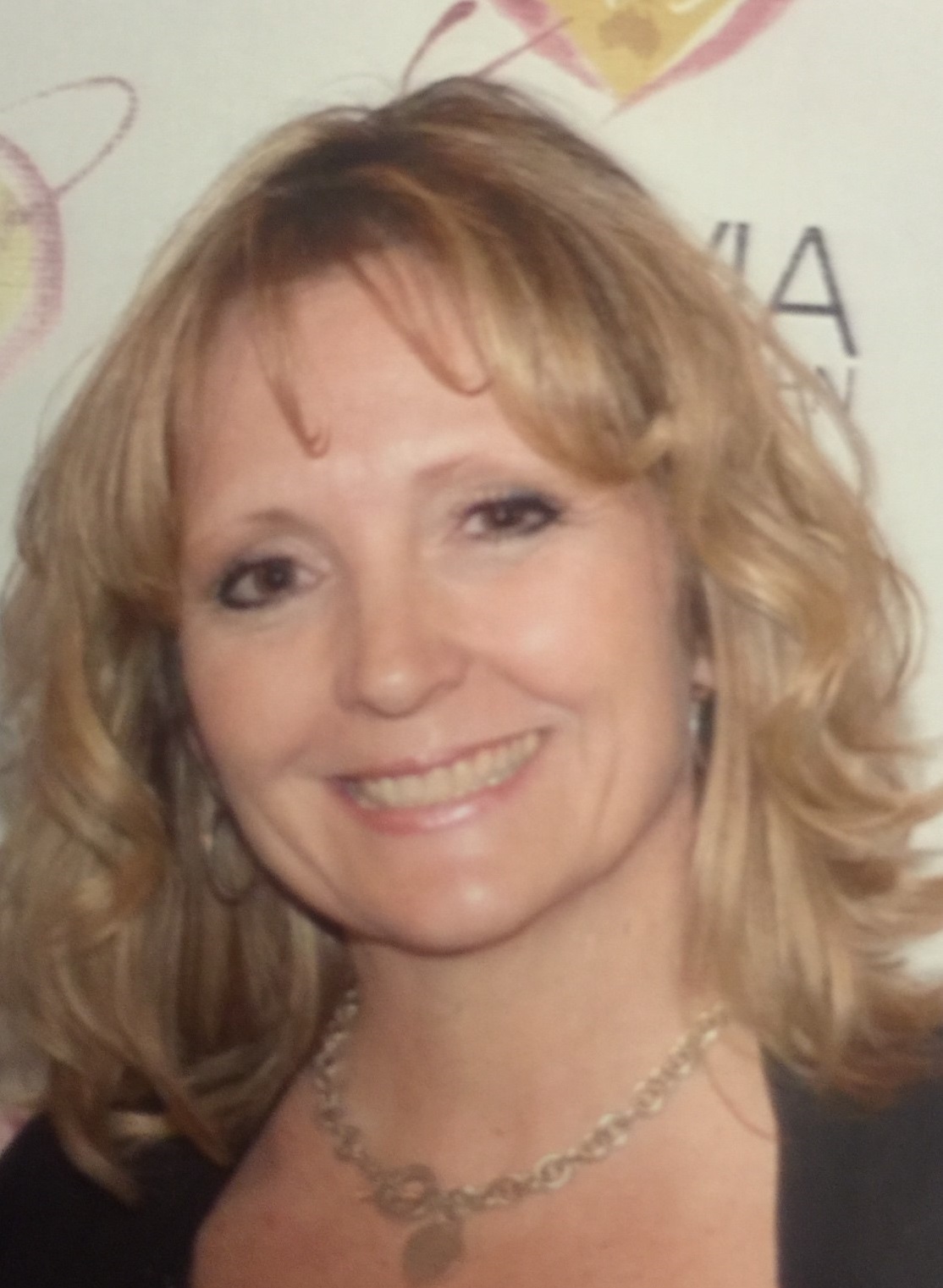 Sheri Blanchard, RN, MSN, FNP-BC, CCDS, CCS
  Corporate director of CDI
  Orlando Health
  Orlando, Florida
  sheri.1986blanchard@gmail.com
Blanchard has more than 24 years of nursing experience, and 12 years of CDI, care management, and coding experience, with a focus on improving patient care, quality outcomes, and the financial stability of hospital systems nationwide.
Blanchard is a subject matter expert on assessing hospitals for areas of opportunities and implementing change through collaboration and DRG bill-hold reviews. She has developed reports to track mortality review opportunities, Emergency Care Research Institute measures, patient safety indicator (PSI) and hospital acquired condition reviews, individual CDI metric reports, implementing CDI in the ED with care management, and denial intervention for DRG validations. She works in collaboration with her CDI team, key departments, and providers to develop diagnosis definitions to align with evidence-based practice. Blanchard is a past co-leader for the Central Ohio ACDIS.
Elected to the board in 2019; serving through April 2022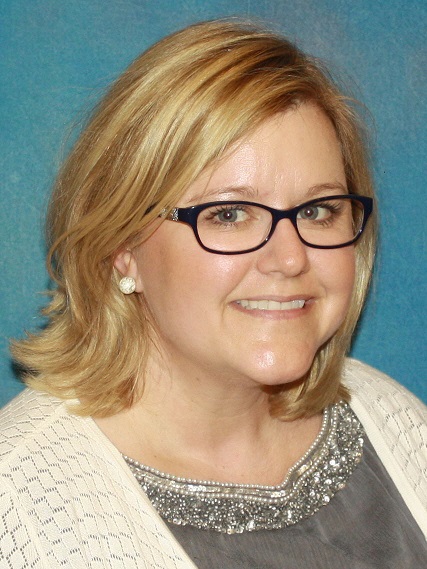 Tracy Boldt, RN, BSN, CCDS, CDIP
  Manager, clinical documentation integrity
  Essentia Health
  Duluth, Minnesota
  tracy.boldt@essentiahealth.org
Boldt was drawn to the CDI profession because it fit perfectly with her passion for ensuring the best patient care, showing great outcomes, accurately portraying the patient's clinical picture, and educating physicians that all of this is possible through improved documentation. Boldt had the opportunity to start a CDI program while working as a CDI specialist. From there, she became an ICD-10 educator for a large multi-specialty hospital, and then began nationwide CDI consulting and education for several years. Currently, she works as a system manager for a large multi-specialty healthcare system.
During her 11-year career in the CDI field, she has participated on many local and national ACDIS committees and co-chaired the Minnesota ACDIS local chapter from 2012-2015. Boldt has spoken at the ACDIS national conference, the ACDIS Symposium: Outpatient CDI, local AHIMA conferences, on Talk Ten Tuesday, and ACDIS Radio. She implemented a new outpatient CDI program at her current healthcare system, co-authored The Outpatient CDI Specialist's Completed Training Guide and volunteered on the CCDS-O committee. She has been in the nursing field for 15 years.
Elected to the board in 2019; serving through April 2022

  Jennifer Eaton, RN, MSN, CCDS
  Executive Director of CDI
  Enjoin
  Knoxville, Tennessee
  jennifer.eaton@enjoincdi.com
Eaton joined the CDI world in 2007 and had the honor of achieving her CCDS certification shortly after.
Over the past 13 years, her love and passion for this profession has grown and evolved as the purpose and focus of CDI has grown and evolved. In fact, that is one of her favorite aspects of CDI: it is ever changing and evolving.
Given the complexity and diversity of today's CDI landscape, Eaton believes the industry needs thought leadership of equal measure. Since her immersion into CDI, she has served in a multitude of roles including CDI auditor, educator, and leader both in healthcare systems and most recently as a consultant with a physician owned/directed company.
Given her variety of roles and expertise in both the inpatient, outpatient, hospital, and vendor space, she possesses a varied and robust wheelhouse of relevant industry knowledge. It would be an honor to utilize her professional experience and knowledge base to promote understanding of the mission and vision of CDI as well as offer guidance and direction for the profession as it strives to serve patients, employers, and communities.
Elected to the board in 2020; serving through April 2023
 

  Emily Emmons, MSN, RN, CCDS
  Regional Director of CDI
  Kaiser Permanente Northern California Region
  Oakland, California
  Emily.L.Emmons@kp.org
Emmons serves as president and chairperson of the board of directors for the California ACDIS chapter. She previously served as co-chair of the chapter for six years from 2012-2018 and was a member of the National ACDIS Local Chapter Advisory Board from 2016-2018. She has worked in the CDI industry since 2011. In her current role, Emmons is responsible for inpatient CDI operations in 21 Northern California Kaiser Permanente facilities. She has her MSN in nursing education and enjoys volunteering to facilitate educational events and professional networking opportunities for her colleagues in CDI. She is a member of both ACDIS and AHIMA and is committed to furthering the CDI profession.
Elected to the board in 2020; serving through April 2023
 

  Susan Fantin, MSA, BSN, RN, CCDS, CDIP
  Corporate Director of Clinical Documentation
  McLaren Health Care
  Grand Blanc, Michigan
  Susan.Fantin@mclaren.org
Fantin currently serves as the corporate director of CDI for McLaren Health Care, leading system-wide CDI projects in clinical validation, standardization, dashboard metric/outcomes, policy/procedure, orientation, quality monitoring, and physician engagement/ education. A nurse with more than 28 years' experience, Fantin has experience in a variety of clinical areas, including acute care nursing, case management/utilization review, patient throughput and clinical house supervision. Her CDI experience spans over 13 years and includes leading clinical documentation programs in academic, rural and multi-hospital system environments. Susan is a CDI subject matter expert and has extensive experience in quality initiatives involving patient safety indictors, hospital acquired conditions, and mortality reviews as well as data analysis, auditing and reporting. As senior CDI director at The Advisory Board Company, Susan consulted with medical centers providing physician education, CDI training and developed a library of best practice materials for ICD-10 physician specialty education.
Fantin received her Bachelor of Science in Nursing from Madonna University (1991) and Master of Science in Healthcare Administration from Central Michigan University (2007). An ACDIS member since 2008, Susan obtained her CCDS certification in 2011 and AHIMA CDIP certification in 2012. Susan currently chairs the Michigan ACDIS Chapter and is actively engaged in presentations at local, state and national levels.
Elected to the board in 2020; serving through April 2023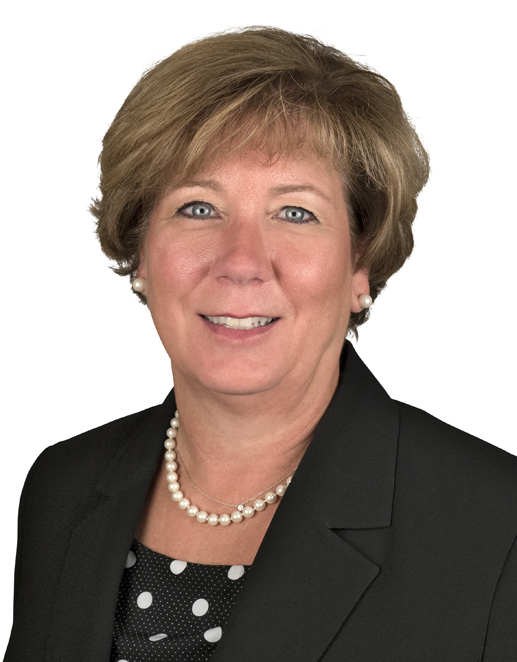 Fran Jurcak, MSN, RN, CCDS
  Vice President of Clinical Innovation
  Iodine Software
  Austin, Texas
  fran@iodinesoftware.com
Jurcak has been a nursing professional for more than 30 years with 12 years in the CDI profession. She currently uses her clinical knowledge and expertise to create and implement healthcare technology that supports documentation integrity. An active member of ACDIS for the past 11 years, Jurcak is past ACDIS Advisory Board member, having served from 2011-2014. She is also serving on the CCDS certification committee as well as the newly created outpatient CCDS (CCDS-O) certification committee; she is also the author of the CCDS Exam Study Guide. In 2017 Jurcak earned the ACDIS Professional Achievement Award and has spoken at multiple ACDIS national and chapter conferences and the national AHIMA conference. Jurcak is passionate about the CDI profession and works daily with CDI professionals throughout the country.
Elected to board in 2018; serving through April 2021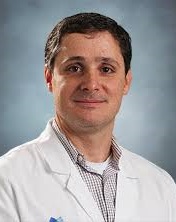 Vaughn Matacale, MD, CCDS
  Director, clinical documentation advisor program
  Vidant Health
  Greenville, North Carolina
  Vaughn.matacale@vidanthealth.com
Matacale is a physician specializing in hospital medicine who began training and working in the physician advisor role in 2007. In 2013, he took a full-time role as a physician advisor with a mission to develop the advisor role and grow a physician advisor team for the Vidant Health system, which covers most of eastern North Carolina. Serving as the director of the advisor team, he has helped it grow to four physicians and a physician assistant who conduct post-discharge pre-bill reviews and provide support and education for coding, CDI, and medical staff throughout the health system.
Through proactive involvement and collaboration with CDI and coding, Matacale has established regular representation and collaboration with the quality, informatics and IT, evaluation and management auditing, audit and compliance, utilization review (UR), and appeals departments, and the Vidant accountable care organization. He currently serves as the chair of the PSI committee and is a member of the hospital patient safety and quality improvement committee. Matacale also has more than 13 years of experience in UR reviews and continues to practice hospital medicine. He has had the privilege of speaking at five ACDIS conferences, as well as other national and regional conferences.
Elected to the board in 2019; serving through April 2022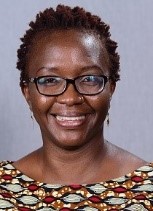 Chinedum Mogbo, MBBS, MsHIM, RHIA, CDIP, CCDS, CCS
  Manager, CDI
  Tenet Healthcare
  Dallas, Texas
  mogboc@gmail.com
Mogbo has a passion for quality patient care and all things CDI, including its overall impact on patient care/safety, and physician and hospital profiles. She has successfully managed various teams, including clinical documentation specialists and coding auditors. She worked as a CDI training director for a California-based health system and currently works as a CDI manager for Tenet Healthcare. She actively participates in the CDIP and RHIA exam item writing with AHIMA. She has been involved in the successful development of in-house curriculum for training clinical documentation specialists and serves as co-chair of the AHIMA CDI practice council working on many projects that provide guidance to the industry—the most recent being updating the Guidelines for Achieving a Compliant Query Practice, a joint publication between ACDIS and AHIMA..
She co-authored an AHIMA practice brief on "Physician Engagement in CDI," featured in the July 2017 Journal of AHIMA and also co-authored the AHIMA practice brief on "Physician Office Query" in July 2018. Mogbo was a speaker at the 89th AHIMA Convention, a moderator at the 2018 AHIMA CDI Summit and presented on AHIMA webinars in 2018 and 2019.
Elected to the board in 2019; serving through April 2022
 
  Jeff Morris, RN, BSN, CCDS  
  CDI Specialist
  Cooper Health
  Mobile, Alabama
  jmorris-jeff@cooperhealth.edu
Morris is a CDI specialist at Cooper Health, which is based in Camden, New Jersey. Previously, he was the supervisor of CDI at the University of South Alabama Health System in Mobile. He has more than 20 years of nursing experience in adult critical care, medical-surgical/telemetry, and emergency department. An active member of ACDIS, Morris is a former co-leader for the Alabama ACDIS chapter, presented at the 2017 ACDIS Conference in Las Vegas, served on the 2018 ACDIS Conference Committee, contributed to the 2017 book Pediatric CDI: Building Blocks for Success, presented at ACDIS 2018, and is an ACDIS Advisory Board member. He is also a member of AHIMA and has presented at local and regional events.
Elected to board in 2018; serving through April 2021
 
  Laurie Prescott, MSN, RN, CCDS, CDIP, CRC  
  CDI Education Director
  HCPro/ACDIS
  Middleton, Massachusetts
  lprescott@acdis.org
Prescott is the Clinical Documentation Improvement (CDI) Education Director with HCPro, a division of BLR. Prescott serves as a full-time instructor for the CDI Boot Camps as well as a subject matter expert for the Association of Clinical Documentation Improvement (ACDIS). Prescott is a frequent speaker on HCPro/ACDIS webinars and is the author of the CDI Complete Training Guide.
Prescott started her nursing career in 1985 as a graduate of the University of Vermont School Of Nursing. Since that time she has worked at a variety of organizations including academic, large and small community hospitals. She has worked in a number of nursing roles including as manager in the areas of medical/surgical, ICU, PACU and endoscopy. Her experience also includes specialization as a compliance officer.
She completed her MSN with a focus in nursing education at the University of Phoenix and taught nursing as an adjunct instructor to ADN students. She continued her focus of nursing education in various roles. In 2007, Prescott left this role to develop and implement a CDI program and remained in this role until joining HCPro in August of 2013.
Serving on the board since January 2017
 
  Erica E. Remer, MD, FACEP, CCDS
  President and Founder
  Erica Remer, MD, Inc.
  Cleveland, Ohio
  eremer@icd10md.com
An emergency physician for 25 years with expertise in documentation and the professional side of billing, Remer became the CDI physician advisor for University Hospitals Health System in Cleveland in 2012. Tasked with training 2,700 providers in ICD-10, she additionally closed hundreds of CDI queries and appealed numerous DRG clinical validation and medical necessity denials. After transitioning to independent consulting in July 2016, she authored multiple articles on CDI topics, serves as course director of a medical documentation through Case Western Reserve University, co-hosts Talk Ten Tuesdays, and has been a featured guest on ACDIS Radio. Remer has provided deep dives into clinical topics in presentations on the national, regional, and local level. She serves as the American College of Physician Advisors CDI education subcommittee chair and on its board of directors.
Elected to board in 2018; serving through April 2021
 
  Aimee Van Balen, RN, BSN, CCDS
  Lead Clinical Documentation Specialist
  Lifespan Corporate Services
  Providence, Rhode Island
  AVANBALEN@Lifespan.org
Van Balen is a lead clinical documentation specialist at Lifespan Corporate Services in Providence, Rhode Island. She has clinical experience in medical, surgical, and cardiac care. She has almost eleven years of experience in CDI and received her CCDS certification in 2011. Van Balen serves as a mentor for her peers both within her department at Lifespan and the Massachusetts ACDIS group. She reviews both concurrent and retrospective charts for documentation best practice, query opportunities, Mortality/LOS risk adjustment, HACS/PSIs, as well as quality measures. Of upmost importance, she also provides ongoing physician education in both formal and informal settings. Van Balen orients new staff and is passionate about CDI education at the CDI level as well as for providers.
Van Balen served as co-chair of the Massachusetts Association of Clinical Documentation Improvement Specialists from April 2013-April 2017 and is an active member of the Chapter Leader Advisory Board since its formation in 2017. She has been instrumental in the success of the Massachusetts ACDIS chapter and a resource for chapter leaders nationwide. Aimee has joined ACDIS Radio twice to promote local chapter involvement and was a speaker at the ACIDS National Conference in 2017 and 2018. In addition, she was a finalist for the 2019 ACDIS Advisory Board and recently was published with her colleague in the Journal of Interprofessional Workforce Research and Development titled "Mission at Work: Perfecting Provider Education" (Volume 1 Issue 2, 2018.)
Elected to board in 2020; serving through April 2023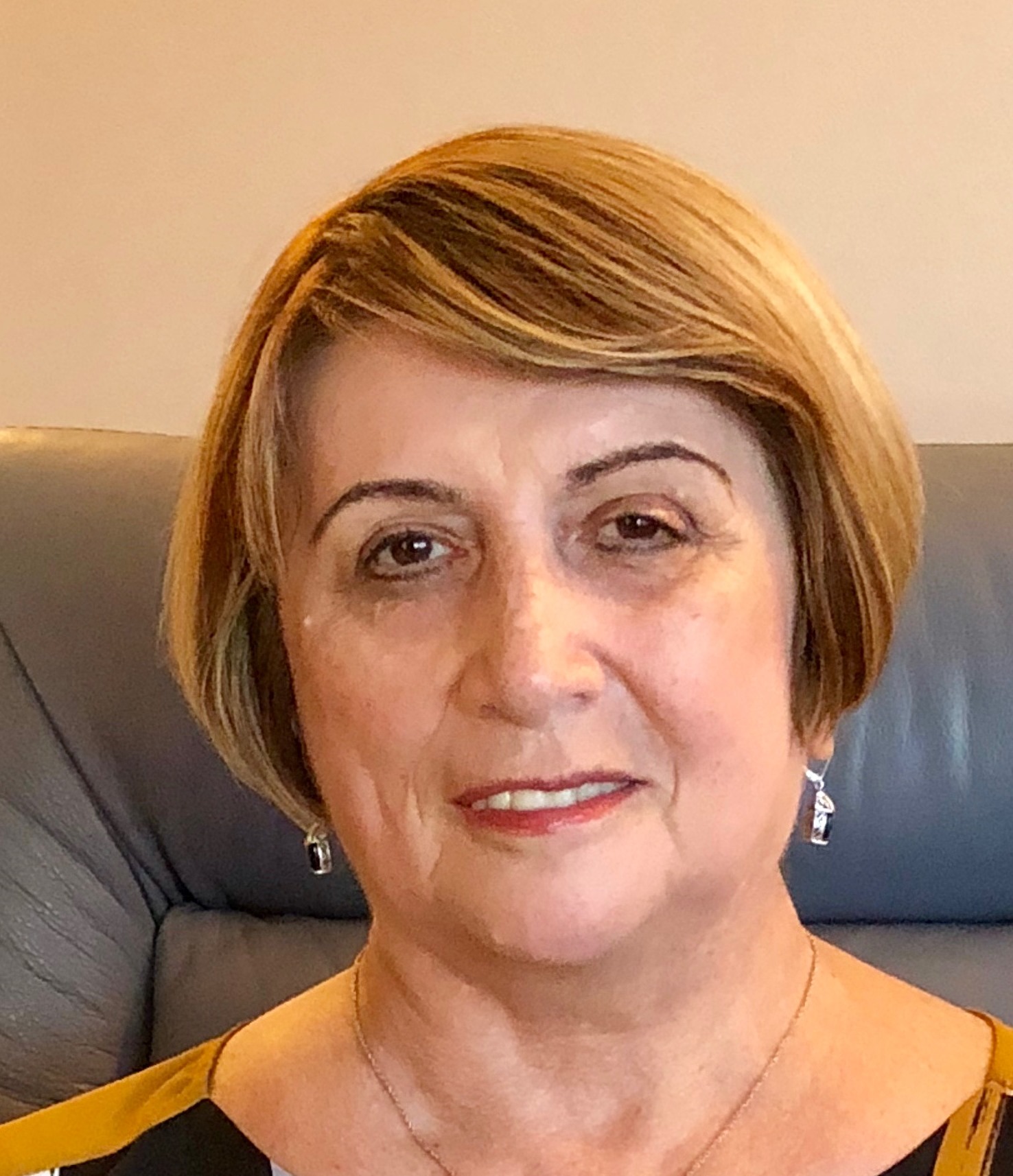 Irina Zusman, RHIA, CCS, CCDS
  Director of HIM Coding and CDI Initiatives
  NYU Langone Health
  New York City
  izusman@gmail.com
Zusman has more than 25 years of HIM experience where she used her blend of clinical and CDI skills to advance data analytics and validate the importance of documentation and coding. Zusman designed two new programs at NYU School of Professional Studies—a diploma in coding, developed in collaboration with the senior director of HIMand a CDI diploma program in collaboration with the director of CDI.  She has contributed as a subject matter expert on a variety of focus groups regarding coding concepts, Agency for Healthcare Research and Quality patient safety indicators and hospital acquired conditions, among other topics. Zusman currently serves on the CCDS certification committee. She has presented at AHIMA and ACDIS national and local conferences and several Vizient (formerly University HealthSystem Consortium) annual CDI pre-conference meetings.
Elected to board in 2018; serving through April 2021
Previous ACDIS Advisory Board Members:
Sam Antonios, MD, FACP, SFHM, CPE, CCDS (2016-2019)
Dee Banet, RN, BSN, CCDS (2011-2013)
Cindy Basham, MHA, MSCCS, BSN, CPC, CCS (2007-2010)
Susan Belley, M.Ed., RHIA, CPHQ (2011-2013)
Timothy N. Brundage, MD (2011-2013)
Gloryanne Bryant, BS, RHIA, RHIT, CCS, CCDS (2007-2010)
Shelia Bullock, RN, BSN, MBA, CCM, CCDS (2009-2011)
Donald Butler, RN, BSN (2013-2015)
Jean S. Clark, RHIA (2007-2010)
Wendy Clesi, RN, CCDS (2014-2017)
Angie Curry, RN, BSN, CCDS (2017-2020)
Wendy De Vreugd, RN, BSN, PHN, FNP, CCDS (2007-2010, 2014-2017)
Cheryl Ericson, MS, RN, CCDS, CDIP (2014-2017)
Paul Evans, RHIA, CCDS, CCS, CCS-P (2016-2019)
James Fee, MD, CCS, CCDS (2015-2018)
Garri L. Garrison, RN, CPC, CMC, CPUR (2009-2011)
Colleen Garry, RN, BS (2007-2010)
Robert Gold, MD (2007-2010) (2011-2013)
Katy Good, RN, MSN, MHA, CCS, CCDS (2017-2020)
William E. Haik, MD (2007-2010)
Tamara A. Hicks, RN, BSN, MHA, CCS, CCDS, ACM (2007-2010, 2016-2019)
Sylvia Hoffman, RN, CCDS, CCDI, CDIP (2013-2015)
Robin R. Holmes, RN, MSN (2009-2011)
Walter Houlihan, MBA, RHIA, CCS, FAHIMA (2013-2015)
Thomas W. Huth, MD, MBA, FACP (2015)
Robin Jones, RN, BSN, MHA/Ed, CCDS (2016-2019)
Fran Jurcak, RN, MSN, CCDS (2011-2014)
James S. Kennedy, MD, CCS (2010-2012)
Glenn Krauss, RHIA, CCS, CCS-P, CPUR, FCS, PCS, CCDS, C-CDI (2010-2012)
Mark LeBlanc, RN, MBA, CCDS (2014-2017)
Trey La Charité, MD (2011-2013)
Pam Lovell, MBA, RN (2007-2010)
Gail B. Marini, RN, MM, CCS, LNC (2010-2012)
Shannon McCall, RHIA, CCS, CPC, CPC-I, CCDS (2007-2010)
Michelle McCormack, RN, BSN, CCDS, CRCR (2014-2017)
Karen Newhouser, RN, BSN, CCDS, CCS, CCM, CDIP (2015-2018)
Judy Schade, RN, MSN, CCM, CCDS (2015-2018)
Susan Schmitz, JD, RN, CCS, CCDS, CDIP (2017-2020)
Lynne Spryszak, RN, CCDS, CPC (2007-2012)
Colleen Stukenberg, MSN, RN, CMSRN, CCDS (2009-2011)
Heather Taillon, RHIA (2007-2010)
James E. Vance, MD, MBA (2014)
Deanne Wilk, BSN, RN, CCDS, CCS (2017-2020) 
Donna D. Wilson, RHIA, CCS, CCDS (2011-2013)
Lena N Wilson, MHI, RHIA, CCS, CCDS (2010-2012)
Anny Yuen, RHIA, CCS, CCDS (2015-2018)
Task: Serving as liaisons between local chapter leaders and ACDIS national administration by participating on chapter leadership conference calls, promoting best practice, and providing guidance to leaders across the country. Click to read the committee's scope of work and the current group roster.
Click here to download the committee scope of work. For questions about the committee, contact ACDIS Associate Editorial Director and Committee Coordinator Melissa Varnavas (mvarnavas@acdis.org).
Board Members: Kristie Alexander from Texas, Leola Burke from North Carolina, James Doster from Georgia, Amanda Just from Oklahoma, Branda McCowan from Pennsylvania, Angelica Naylor from Missouri, Kristie Perry from Tennessee, Rani Stoddard from California, Aimee Van Balen from Massachusetts, and Melissa Varnavas (committee coordinator).

  Kristie Alexander, BSN, RN, CCDS
  CDI manager
  Texas Health Resources
  Arlington, Texas
  KristieAlexander@texashealth.org
Alexander, along with another colleague, manages a staff of 39 CDI specialists across 13 entities in the Dallas/Ft. Worth area.  She has eight years' experience in CDI, six as CDI manager/educator and two as a CDI specialist. Prior joining the CDI field, she served as manager of the neurosurgical ICU at Texas Health Fort Worth, and also held prior roles as quality improvement coordinator at both Texas Health Arlington Memorial and Texas Health Alliance. Her 26 years of nursing experiencing includes adult critical care/neurosurgical critical care, medical-surgical and home health in both small community and large health organization settings. She has served on the leadership team for the Texas Chapter of ACDIS for the past three years.

  Leola Burke, MHSA, CCS                                         
  Independent HIM/revenue cycle consultant
  Charles George VA Medical Center
  Ashville, North Carolina
  www.poweroficd10.com
  lburke63@gmail.com
  Leola.Burke@va.gov
Burke has more than 20 years of experience in HIM, MS-DRGs, APR-DRGs, Ambulatory Payment Classifications, DRG case mix index (CMI) analysis, physician current procedure terminology coding, evaluation and management coding, and revenue cycle compliance. She has worked with academic medical centers, community hospitals, long term acute care hospitals, rehabilitation hospitals, veterans' association medical centers, physician practices, and ambulatory surgery centers. Burke has also authored and contributed to a number of articles, practice briefs, and projects across the healthcare industry. She currently serves as the North Carolina ACDIS and AHIMA chapter liaison and social media chair for the North Carolina AHIMA component.

  James (Jamie) Doster, MS, BSN, CCDS
  CDI manager
  Emory University Hospital Midtown
  Atlanta, Georgia
  james.doster@emoryhealthcare.org
Doster has more than 11 years of experience in CDI and more than 10 years in the ED and cardiac catheter lab prior to his career in CDI. He is currently working on a doctorate in nursing practice. Doster is a founding leader of the Georgia ACDIS local chapter where he and the volunteer leadership team were able to enact evolving bylaws, increase membership yearly, set a focus on quarterly education meetings, and an annual community service work with financial donations to local non-profits. He joined the CAB in 2019 in order to share experiences with founding organizations, share community involvement opportunities, encourage membership engagement, and his own personal professional development.

  Amanda Just, RN, BSN, CCDS
  System director CDI
  ITNEGRIS Health
  Oklahoma City, Oklahoma
  amanda.just@integrisok.com
Just has been a nurse for 15 years with experience in critical care and home health quality. She began her journey in CDI more than eight years ago, spending the last five years leading her CDI team. She has made it her mission to assist CDI programs growth across Oklahoma. She helped in establishing the first Oklahoma ACDIS local chapter in 2018 and served as a member of the chapter leadership team. Just believes by supporting a local chapter all members can build their CDI program to become more recognized, resilient, and robust. Currently, she is working towards obtaining her MSN in nursing informatics. She plans on using her informatics education to help increase utilization of data to drive CDI outcomes within her program. 

  Angelica Naylor, MBA, BSN, RN, CCDS
  CDI consultant
  TrustHCS Healthcare Consulting Services
  Springfield, Missouri
  angelica.naylor@outlook.com
Naylor recently moved into a consulting role after having served as the CDI manager/director for North Kansas City Hospital, Kansas City, Missouri, for two years. She has more than four years of experience in CDI, coming from a background in critical care nursing in Dallas/Fort Worth, Texas, where she worked in the trauma/surgical/neurological ICU, utilization review, case management, and quality/risk management. Naylor earned a number of accolades including Corporate Top Performer (multiple quarters) and Corporate CDI Specialist Rookie of the Year. 
Naylor served as the co-lead for the Kansas City, Missouri ACDIS local chapter, joining the leadership team there in 2018. She also served as a charter member on the ACDIS Regulatory Committee. She joined the CAB in 2019.

  Kristie Perry, RN, MHSA, CCDS, CCS
  CDI manager
  Erlanger Health System
  Chattanooga, Tennessee
  Kristie.Perry@Erlanger.org
Perry has nearly 30 years of experience in nursing, particularly in the ICU. She moved into a CDI role more than 13 years ago and concentrated on record reviews related to trauma and critical care, before moving into a managerial role. She has been a member of the patient safety indicator committee at Erlanger and provided extensive education to the surgical residents as well as the surgery/trauma surgery attending physicians.
Perry joined the Tennessee ACDIS local chapter in 2013 and stepped forward to serve as a member of its leadership team in 2014. She joined the CAB in 2019 in order to learn more about other chapters and develop ways to improve the efficiency and effectiveness of the Tennessee chapter. Perry also served as a member of the 2017 CDI Week Committee and has been a co-presenter for an HCPro webinar related to trauma CDI.

  Rani Vivian Stoddard, MBA, RN, CPHQ, RHIA, CCDS, CCS, CDIP
  CDI supervisor
  Henry Mayo Newhall Hospital
  Valencia, California
  stoddardrv@henrymayo.com
Stoddard has been a CDI supervisor for more than six years. She assists a five-person team consisting of nurses, coding professionals, and foreign medical graduate physicians. She came to CDI from quality, teaching, healthcare marketing, blood donor nursing, intensive care, medical-surgical nursing, and rehabilitation nursing. Stoddard has been active in the California ACDIS local chapter since 2016, serving as its secretary and CA ACDIS Connection newsletter editor. Through her efforts and the work of her colleagues on the leadership team, the California ACDIS chapter has been able to hold in-person annual conferences gathering more than 100 attendees and grow its membership to more than 600 participants. She joined the CAB in 2019 where she hopes to bring back leadership tools to the volunteers in California and share successful tips the California ACDIS chapter has developed since its inception nearly a decade ago. Stoddard is a previous speaker at the ACDIS national conference in Las Vegas in 2017 and poster presenter in 2018.

  Aimee Van Balen, RN, BSN, CCDS
  Senior CDI specialist
  Lifespan Corporation
  Providence, Rhode Island
  avanbalen@lifespan.org
Van Balen has been working in the CDI field for more than nine years. In her current role, she reviews charts and educates providers, serving as a resource to peers and helping to train new staff. She also reviews charts concurrently for hospital-acquired conditions/patient safety indicators, mortality and length of stay risk adjustment, and pre-bill retrospective mortality charts for risk adjustment optimization.
She joined the Massachusetts ACDIS local chapter in 2015 and served as a co-leader of the group for three years. During that time, she helped the group create bylaws, build membership, and incorporate a strong emphasis on CDI education for its events. Van Balen also helped the chapter collaborate with the Massachusetts and New York chapters of AHIMA on a full-day Northeast CDI & Coding Symposium which had its third successful event in 2018.
She joined the CAB in 2017 and is a past-presenter at the ACDIS national conference in 2017. She's been a featured ACDIS Radio guest in both 2017 and 2018 and was elected to the ACDIS Advisory Board in 2020.
Task: Maintaining and updating the CCDS Certification Program, including the exam and its prerequisites. Click to read the committee's scope of work and the current group roster.
Click here to download the committee scope of work. For questions about this committee, contact ACDIS Director Brian Murphy (bmurphy@acdis.org).
Board Members: Marie Bourque-Namer, Karen Bridgeman, Sharme Brodie, Mary Carol Brouwer, Cheryl Ericson, Patricia Henry, Fran Jurcak, Roshan Shetty, Susanne Warford, Dorene Watson, Gail Weldon, and Irina Zusman.