ACDIS update: ACDIS office closed December 24-25 for the holidays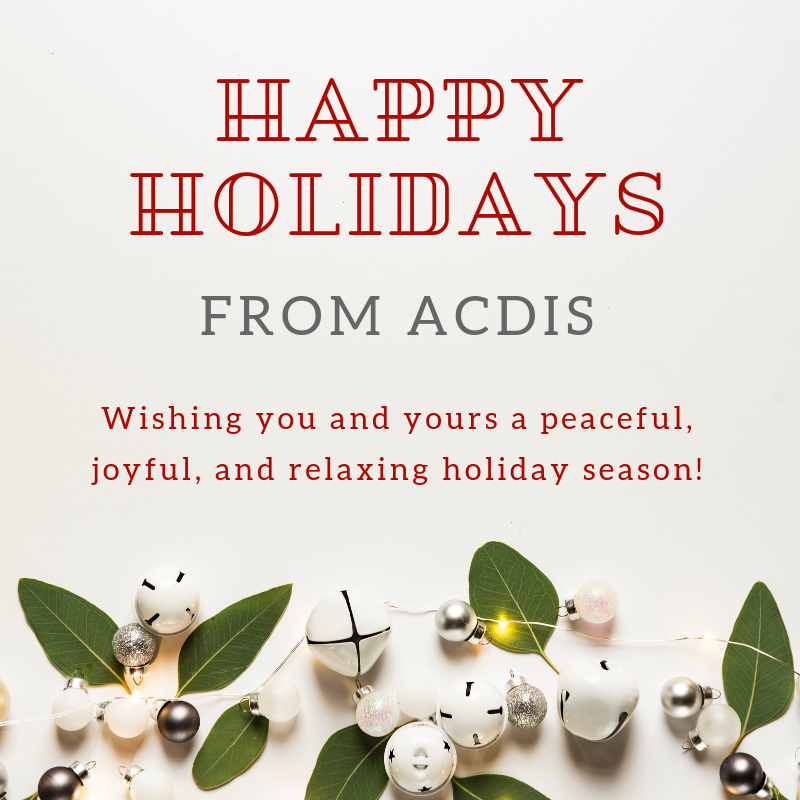 As we enter the holiday season in earnest, the ACDIS team will be taking some time off to spend time with friends and family and we hope you do the same! The ACDIS office will be officially closed today, Monday, December 24, and tomorrow, Tuesday, December 25, for the Christmas holiday.
Please note that ACDIS Blog will be taking a brief hiatus this week, there will be no CDI Strategies e-newsletter on Thursday, December 27, and while the ACDIS administrative staff will be periodically checking email, we will be principally out of the office reveling in the splendor of this special time.
The ACDIS team wishes everyone a safe and joyful holiday season!