CDI Week 2019 Q&A: CDI and technology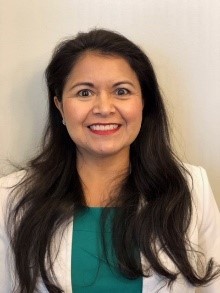 As part of the ninth annual Clinical Documentation Integrity Week, ACDIS conducted a series of interviews with CDI professionals on a variety of emerging industry topics. Cindy Whichard, RN, CCDS, the senior director of revenue integrity at Paramount Health Solutions in Denver, Colorado, a member of the Tennessee ACDIS local chapter, a core leader of the new Arkansas local chapter, and a member of the 2019 CDI Week Committee, answered these questions. Contact her at cynthia.whichard@aol.com.
Q: According to the 2019 CDI Week Industry Survey, 88.69% of the respondents use assistive software or electronic tools in their CDI practice (such as case prioritization, computer-assisted coding [CAC], electronic groupers, etc.). Does your CDI department use any of these (or other similar) tools? How has it affected your CDI process or workflow?
A: Yes, we use those electronic tools. They've improved case prioritization, improved sorting of MCR and commercial accounts, sorted cases for second-level review, and improved the DRG mismatch rate between CDI and coding.
Q: Where does your facility/organization stand when it comes to EHR implementation?
A: Most of our facilities have EHRs, but a few don't still. The facility that was pending EHR implementation has pushed their "go-live" date by a few months.
Q: Were there any real sticking points with the transition to a fully electronic system?
A: We had some provider pushback, and the new EHR lacked reporting capabilities for CDI.
Q: According to the Industry Survey, nearly 70% of the respondents say that CAC/natural language processing/prioritization tools have been beneficial to their CDI specialists. If your program uses these tools, have they had a positive or negative effect on your CDI program overall?
A: Initially, it had a negative effect because of the time needed to train staff. Once staff was trained, though, it enabled us to increase our number of reviews per day. 
Q: Do you take provider feedback into account when changing, updating, or enhancing functionality in the EHR or CDI software?
A: Yes. We like to have additional support for providers. Also, engage the CDI specialists in determining how to assist providers with navigating in the EHR, through the query process, and how to edit and sign their notes.
Q: Do you have staff who now work remotely as a result of the electronic system? How has remote staffing affected productivity and physician engagement?
A: We don't have remote staff at this time, but we previously had allowed staff to go remote. We got complaints from our organization's administration that the CDI specialists didn't have contact with the providers, so we ended the remote options and brought the staff back on-site in the units.
Q: We often hear CDI professionals reference issues such as copy/paste and the problem list with the EHR. Are these issues at your organization? If so, how is CDI working to combat them?
A: We definitely have those issues too, yes. We take those issues not only to our physician advisor but to the divisional chief medical officer (CMO) to discuss with facility-level CMOs (who in turn addresses the issue during the medical executive meetings).
Q: How have you leveraged technology to improve CDI efforts? Can you provide an example or a specific outcome?
A: We've seen a direct impact only in how swiftly CDI can review charts and access accounts. We're also conducting a pilot program for weekend CDI coverage since we have the ability to review counts remotely.
Q: What would you recommend to folks planning to implement an EHR system to ensure a smooth transition? What about those who are implementing a new prioritization, etc. for the first time?
A: When implementing an EHR system, make sure that supervisors/managers can extract the reports they need easily. When implementing a new prioritization tool, after the group training sessions are done in classroom setting, provide EHR representatives on-site, on the units, ready to answer questions/help navigate the new tools.