Friday fun: Guess that holiday movie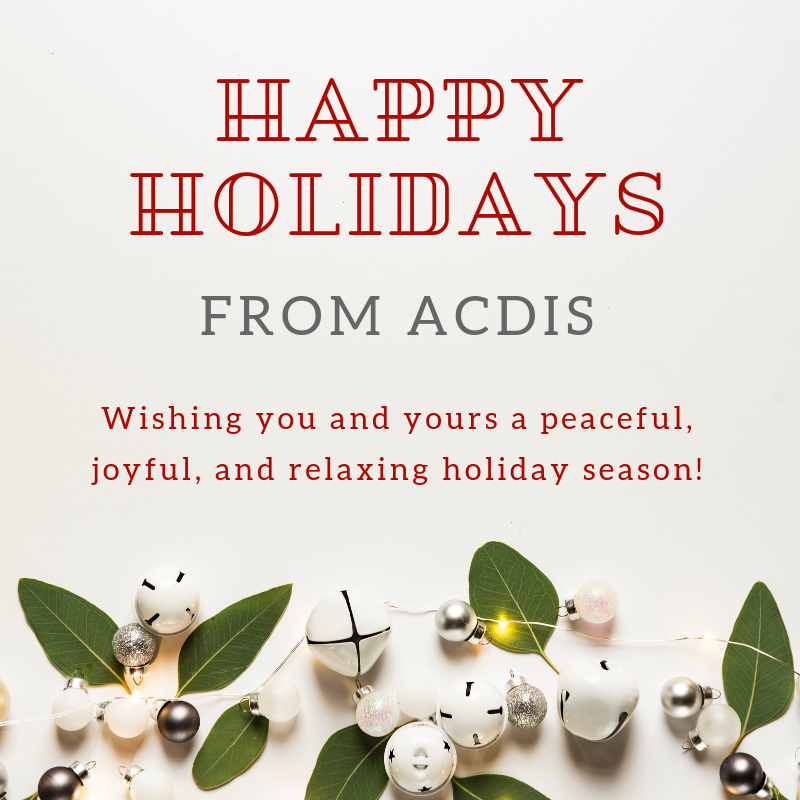 Jillian Bisbe, RN, MSN, CCDS, supervisor of CDI at Lee Health in Fort Myers, Florida, and a member of the Forms & Tools Library Committee shared this game with ACDIS to spread the holiday fun!
To play, participants try to guess the movie based on the ICD-10 codes provided below. Bisbe distributed it to her CDI team members and made it into a competition.
So, without further ado, here's to some holiday fun!
1. Q248, Other specified congenital malformations of heart
    F983, Pica
    Z72811, Adult antisocial behavior
    F632, Kleptomania
2. F423, Hoarding disorder
    R441, Visual hallucinations, R440 Auditory hallucinations
    R262, Difficulty in walking
3. Y92815, Train as the place of occurrence
4. W132xxA, Fall from, out of or through roof, initial encounter
    Y92017, Garden or yard as the place of occurrence
    F5081, Binge eating disorder, inappropriate diet and eating habits: Z724
    L689, Hypertrichosis
    Z62820, Parent-biological child conflict
5. Y384, Terrorism involving firearms
    Y3593, Legal intervention, law enforcement injured, initial encounter
    Y9259, Other trade areas (office building) as the place of occurrence
6. W34.110, Accidental malfunction of BB gun
    S05.90xA, Injury to eye and orbit, initial encounter
7. W11.XXXA, Fall on and from ladder, initial encounter
    T75.4XXA, Electrocution, initial encounter
8. W00.1XXA, Fall from stairs and steps due to ice and snow, initial encounter
    Z62890, Parent-child estrangement
    Z60.2, Problems related to living alone
    T20.05XA, Burn of unspecified degree of scalp, initial encounter
9. F10.929, Alcohol use with intoxication
    E343, Short stature
10. E906.5, Bite by unspecified animal
    Z724, Inappropriate diet and eating habits
    Y93D, Contact with scissors, activities involving arts and handcrafts
    Z622, Upbringing away from parents
Editor's note: To download the answer key, click here—but no cheating! Remember, Santa's checking his list twice right now.