Guest post: A first time attendees experience at the ACDIS conference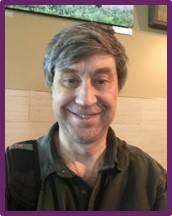 By Howard Rodenberg, MD, MPH, CCDS
Last year, I took a career turn to become a physician advisor for CDI. It's been great. I'm learning new skills, doing research and data analysis, and helping to build systems to ensure the financial security of a community hospital system. And as a night shift ER doc of more than 20 years, it's also been an introduction to things like daylight, rush-hour traffic, and off-site lunch.
One of the perks of the job was that last May I got to attend the ACDIS annual conference in Las Vegas. More specifically, it was chance to scour the exhibit hall for trinkets in an adult daytime version of Halloween. Collect them I did, two bags full, on successive days wearing different jackets and sunglasses so I wouldn't be spotted "double-dipping." For those of you who weren't in Las Vegas last year, it's only fair that I share with you what I found and offer you some tips on treasure-hunting for free souvenirs at this year's event in San Antonio.
Here are some highlights:
One metal water bottle. Inside the bottle there was a small piece of paper with usage instructions in both French in English. I found this out only after I filled the bottle with water and inhaled the paper during a particularly enthusiastic swig. Once I assessed myself for the possibility of aspiration pneumonitis (ICD-10-CM J69.0) and dried out the paper, I read its most friendly greeting: "Great choice!" it said. "Here are a few helpful tips to enhance your enjoyment of your new drink ware."
This message was followed by seven bad things that could happen to you, culminating in a note that the bottle could be an "entrapment hazard." So, if they have those lovely bottles again this year, don't stuff your tongue down the bottle neck. Injury could result. (ICD-10-CM S09.93)
Three tote bags, two white, and one hot pink. The pink bag came from a vendor whose second trinket was a do-it-yourself charm bracelet in genuine simulated brass, silver, and gold. You could select from any number of baubles to string along the wire, most of which were either letters or shapes from a box of Lucky Charms. Magically delicious.
Elvis Presley. White suit on Day #1, black suit on Day #2. I did not get to take Elvis home, but did get my picture taken with him. I posted it on Facebook. According to the response, apparently I have better hair but he has better eyebrows.
Troll-shaped keyboard cleaner. You stick its bottom to the top ledge of your computer use its head/hair as a brush.  Sadly, no matter how hard you shake it, it does not sing like Justin Timberlake.
A "Las Vegas Trade Show Survival Kit" in a black knapsack. Inside is a notebook, an expandable button-like thing you stick on the back of your cellphone so you can grip in between your fingers when you take a selfie, an Elvis rubber duck holding flowers and a microphone under its wings that says "Stress has left the Building," a flashlight, a deck of cards imprinted with "Deal Me Like They're Hot," five $250 foil-wrapped chocolate poker chips, and two extra strength Tylenol.
A photo booth montage of four poses of me holding a fake taco.
A collapsible blue, round, flat, fan that I originally thought was a Frisbee. It flies well.
A stone drink coaster bearing a picture of a bridge in Austin, Texas in a cardboard case whose cover is embossed with the words "Especially for You."
A daisy-shaped pen in a plastic pot. These were given away by a Captain America cosplayer. Because if I had a vibranium shield, the first thing I would do is head to Vegas and give away daisy-shaped pens at ACDIS.
A three-inch-tall snowman stress reliever that kind of looks like a miniature version of the inflatable clown punching bags we used to have when we were kids. It wobbles when you flick it on the head. The head is also magnetized so you can dress it up with paper clips.
Three decks of cards. It's Vegas, baby!
 (Now that I think about it, maybe the duck was Liberace.)
One small, barrel-shaped flashlight on a carabineer. You take it out of the wrapper, push the button to turn it on, and watch it do nothing. You do this about twelve times before you wonder if there's even a battery in it. Then you open it up and there's a piece that says, "remove before use." You realize you've just been a subject in one of those chimpanzee problem solving, tool-using experiments. You're pretty sure it only took the chimp eight.
A bottle opener and corkscrew. Finally, someone remembered why we were in Vegas.
Editor's note: Rodenberg is the adult physician advisor for CDI at Baptist Health in Jacksonville, Florida. Contact him at howard.rodenberg@bmcjax.com. Advice given is general. Readers should consult professional counsel for specific legal, ethical, clinical, or coding questions. Opinions expressed are that of the author and do not represent HCPro or ACDIS.