Meet a Member: 20 years since joining the CDI ranks, it's still exciting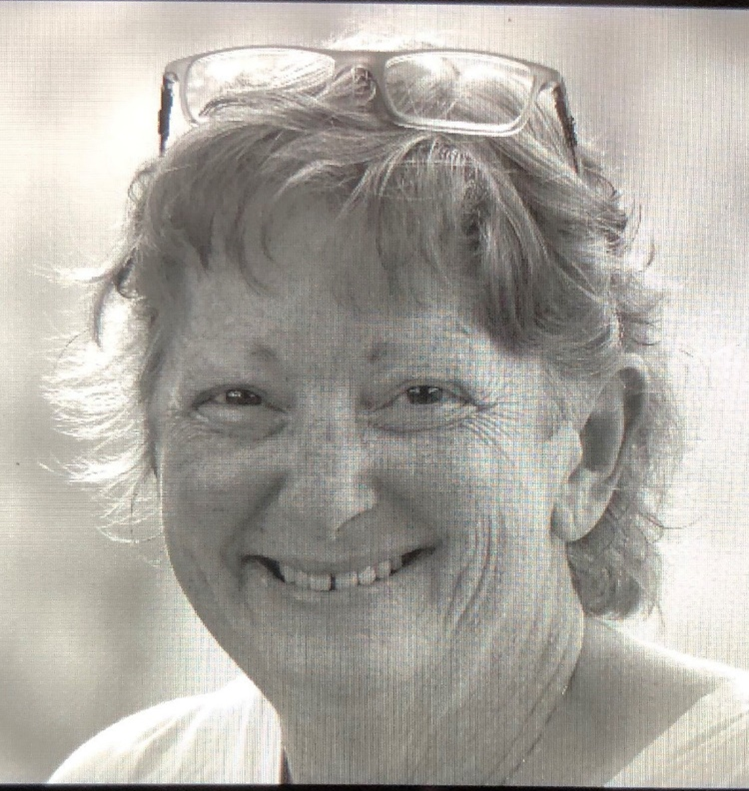 Coral Fernandez, RN, CCDS, CCS, is a CDI auditor/educator at Baptist Health System, and a co-chair of the ACDIS CDI educators networking group. She's been in the CDI field for 20 years, spending the first 16 as a CDI specialist before moving into her current role four years ago.
ACDIS: What did you do before entering CDI?
Fernandez: I worked in maternity newborn nursing. I also worked in medical records as a file clerk while I was in nursing school, prior to that it was banking, retail, and grocery.
ACDIS: Why did you get into this line of work? 
Fernandez: I saw "new" positions on job postings. I have always been interested in how all the pieces of a hospital work together and I didn't know anything about this one (because it was new to Baptist!) so I asked the director of medical records about it (to whom these new positions would report). She had been my director when I was a file clerk and encouraged me to apply.
Prior to going to nursing school, I worked in the records department at a bank. I've always liked and been interested in the "paperwork" side of things. And I am by nature a researcher and a "digger." I am fascinated by what the medical record says and doesn't say, as well as what I can find that nobody else did! I also very much enjoy teaching and am thrilled with my current responsibilities as CDI auditor/educator.
ACDIS: What has been your biggest reward?
Fernandez: Seeing the spark in the eyes of someone I'm training or "educating"—when you can SEE that they "got it," building confidence in colleagues, the feeling of watching two CDI specialists or a CDI specialist and an inpatient coder coming together to explain/educate each other. Seeing that a physician has documented something in codeable language, that he or she obviously picked up from reading and answering CDI queries. Facilitating collaborations. For instance, encouraging a CDI specialist to ask their peer (who I know has experience and interest in a topic) for help understanding a particular condition or help in writing a query regarding something they are unfamiliar with.
ACDIS: How has the field changed since you began working in CDI?
Fernandez: In 2000, the hospital couldn't tell the CDI program which inpatients had Medicare as their primary insurance. The inpatient census list was printed out on that computer paper with green lines and holes on the sides. It was, at the beginning, a one-and-done, so I would grab a chart—say it was a patient with atrial fibrillation admitted for Tikosyn, also has chronic obstructive pulmonary disease, I'd write those two diagnoses on my form, put it on the chart, and DONE. Lung resection for cancer? DONE.
This field has absolutely exploded in the time I've been in CDI. It's still exciting to me, more so now than ever. As much work as clinical validation is, I really enjoy it. Early in my years as CDI auditor/educator, I wrote appeal letters. That was invaluable experience in terms of thinking about clinical validation queries.
ACDIS: Can you mention a few of the "gold nuggets" of information you've received from colleagues on the Forum or through ACDIS?
Fernandez: My "gold nuggets" include:
Every single person knows something you don't. Learn from each other.
What you see on the outside is undoubtedly not all there is. Be kind.
If you don't know it or don't understand it? Look it up or ask.
Your auditor/educator is never any farther away than a phone call or an email.
ACDIS: What piece of advice would you offer to a new CDI specialist? 
Fernandez: You CAN learn this, and it can be a very rewarding career. Keep in mind who is responsible for what. Physician/extender is responsible for documenting the diagnosis. The CDI specialist is responsible for doing the best they can to ensure that what is going on with that patient is documented in such a way that it can be coded. The inpatient coder is responsible for the final coding. There is no reason to argue. We are all professionals and can have intelligent conversations and we, as professionals, can agree to disagree sometimes.
Learn from your peers. ACDIS is a wonderful, professional, supportive organization. Get involved with your local/state chapter. Inpatient coders are your BEST resource. Treat them with respect. Ask their opinions. Pick their brains.
ACDIS: If you could have any other job, what would it be?
Fernandez: Construction explosives expert.
ACDIS: What was your first job?
Fernandez: Bagger, then cashier, then frontend supervisor for Kroger. I still have dreams about bagging groceries.
ACDIS: Can you tell us about a few of your favorite things?
Vacation spots: Secluded beach—and no, I won't tell you where "mine" is—at sunrise and sunset
Hobbies: Rigid heddle loom weaving, spinning on spinning wheel, reading, some embroidery and sewing (I both hand sew and I sew on an 79-year-old sewing machine, just bought a plastic model of the Saturn V rocket that I'm going to start putting together—my father worked on the Saturn V rocket when I was a little girl, I have glass plate negatives (photographs) that my great grandfather took and I have photographed them using a light pad and have loaded my photographs to the computer and will be running them through Photoshop to reverse the images (from negative to positive); lots of landscape photos and some of my grandmother when she was little (she was born in 1894)
Non-alcoholic beverage: COFFEE
Food: Chocolate
ACDIS: Tell us about your family and how you like to spend your time away from CDI.
Fernandez: My family and I like spending time together. whether that is sitting in the living room, grocery shopping, or having a meal together. We enjoy each other's company.