Meet a Member: After 13 years in CDI, she recommends bringing an open mind to the job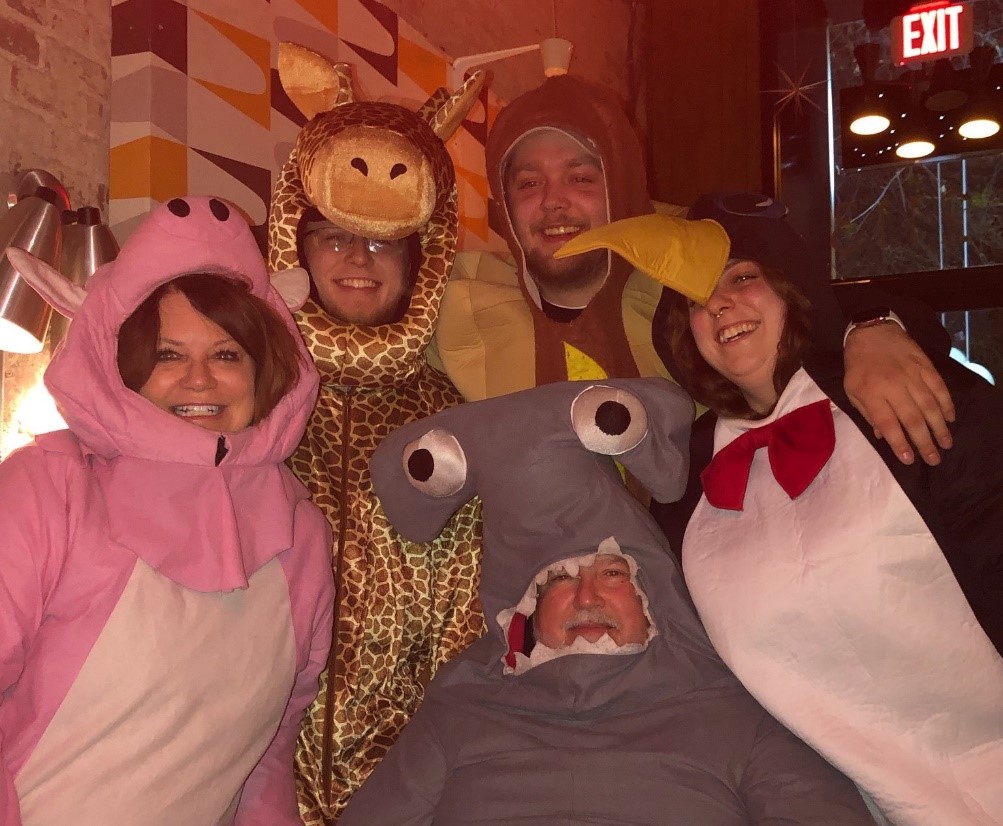 Lisa Farhar, RN, MSN, MBA, CCDS, is an advisory specialist at Deloitte and Touché, LLP, in Indianapolis, Indiana, and a member of the Indiana ACDIS local chapter.
ACDIS Blog: How long have you been in the CDI field?
Farhar: I've been in CDI for 13 years now. Before that, I was a registered nurse doing direct patient care in various clinical areas including cardiac critical care, cardiovascular surgery, medical-surgical, and orthopedics.
ACDIS Blog: Why did you get into this line of work?
Farhar: As a bedside nurse, one of the biggest things I loved about patient care was teaching, education, interaction with patients, families, and multidisciplinary providers. I always knew that I wanted to do more to advance my education and knowledge beyond the bedside. When an opportunity arose to initiate a CDI program, I was immediately interested.
The most interesting part for me was that I previously had no real sense of what happened to patient information and documentation. I wanted to learn why that information was so important and how it was used, I wanted to learn what code interpretation meant, how it affected patient care, and how the EHR would develop. After I took this leap, I was hooked. I truly believe that patient outcomes can be affected and improved through CDI work. Communication in patient care is one of the essential factors affecting outcomes.
ACDIS Blog: What has been your biggest challenge? 
Farhar: The biggest challenge for me was, and still is, coding. What I've learned about coding and the importance of coding is phenomenal, but I learned at the beginning to respect the profession of coding, coders, and other HIM professionals. I learn something new every day, about coding and healthcare documentation even 13 years later.   
ACDIS Blog: What has been your biggest reward?
Farhar: My biggest reward has most definitely been the professional and personal growth I have had. There is no doubt that as a bedside nurse I would have continued to learn and excel. But when I took on a whole new role, something changed. I grew to have a true passion about patients, outcomes, and the effects on care and quality. Now, I have a desire for compliance and how CDI will affect the future of our healthcare system.
ACDIS Blog: How has the field changed since you began working in CDI?
Farhar: Wow! Just like everything in healthcare, there is one thing you can always rely on and that is constant change. The role has gone full circle for me. I feel like what was once recognized as a role that was a voice between two worlds has developed into how important it is to have complete, accurate, compliant information in a patient's health record. And the biggest thing for me is that it seems so apparent now that multidisciplinary teams have to be at the table and that all healthcare professionals must realize their importance. No more silos!
ACDIS Blog: Can you mention a few of the "gold nuggets" of information you've received from colleagues on The Forum or through ACDIS?
Farhar: The Forum serves as a solid resource where CDI professionals can come together and share, grow, and learn. We all have individual challenges to face in this profession, but the conversations on the Forum show that there are similar issues and that the profession is working together, not in competition, to support the many challenges that we have faced and will face in the future.
The other thing that I would like to point out is that the Forum and ACDIS bring together people who have a passion about what they do every day. We learn and grow from each other, and together we have faced challenges and accomplished exciting things. And we have such an exciting future in front of us with the growth of CDI across the healthcare continuum.   
ACDIS Blog: If you have attended, how many ACDIS conferences have you been to? What are your favorite memories?
Farhar: I have been to three conferences. I love to go because it gets you so pumped up. It brings people together. You share information. You get to meet so many wonderful people. My favorite memories for sure are sharing smiles and laughs with other people. And the conference does just that. It makes people smile, and if nothing else, what is taken back to facilities is energy!
ACDIS Blog: Could you share your favorite memory from your involvement with the Indiana chapter? What do you recommend for folks who are stepping into a volunteer position with their chapter?
Farhar: In the Indiana chapter of ACDIS, I first remember how new it was. I volunteered to be on the Indiana chapter board for one year. It is challenging and makes you think. It is work and I learned to appreciate just how much it takes to volunteer.
If I were to make a recommendation about a volunteer position for someone who has not done it, it would be this: DO IT! If you think you can't or don't have time or won't make an impact, you will. There will be nothing but growth for that person. They may not elect to continue for many years, or they may love it, but the outcome will still be positive both for them personally and for the whole chapter.  
ACDIS Blog: What piece of advice would you offer to a new CDI specialist?
Farhar: Bring an open mind to the table, along with a fresh set of eyes and ears. There is much to learn. But bring a good attitude as well.
ACDIS Blog: If you could have any other job, what would it be? 
Farhar: Doing anything that involves working with animals.
ACDIS Blog: What was your first job?
Farhar: I lived in a small town growing up and my first real job was at a Dairy Queen.
ACDIS Blog: Can you tell us about a few of your favorite things?
Vacation spots: Lakes—I love water.
Hobbies: Camping, hiking, and seeing live music venues.
Non-alcoholic beverage: Tea.
Food: Pizza.
Activity: Spending time with family or friends.
ACDIS Blog: Can you tell us about your family and how you like to spend your time away from CDI?
Farhar: I love getting away. And now that my kids are adults, it's been so fun. We do so many fun things. Vacations, music venues, festivals, and travel.
ACDIS Blog: Is there anything else you'd like to add?
Farhar: I enjoy working with others on CDI efforts. In my professional life, teaching, and learning together is what it's all about.