Meet a Member: Being part of something big has been her greatest reward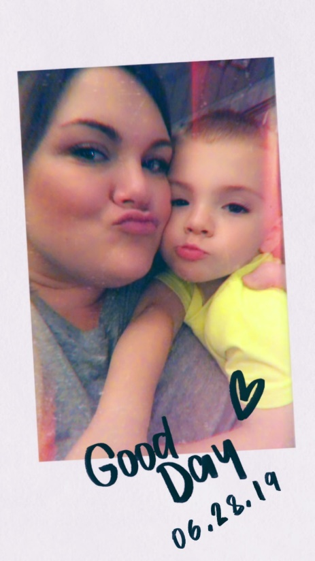 Bethany Towater, RN, BSN, CCDS, is a CDI educator at West Tennessee Healthcare (WTH) in Jackson. She's been in the CDI field since 2015.
ACDIS: What did you do before entering CDI? Why did you get into this line of work?
Towater: I was an emergency room nurse at WTH. It was certainly an eye-opening experience going from the hustle and bustle of the ED to the rewarding challenges of a CDI role.
I started as a neophyte CDI specialist in July 2015. Thank goodness, they didn't mind that I had no CDI experience! I was looking for change, challenges, and something that better suited my home life. (At the time, I was a newlywed too. Yikes!)
Over the past two years, I've transitioned to the role of CDI educator.
ACDIS: What has been your biggest challenge?
Towater: In the beginning, one of my biggest challenges was learning how to read and decipher the patient's story. As a bedside nurse, I'll be the first to admit that we generally don't know the ins and outs of what's going on with the patient. Generally, it is a task-oriented role—we have a task, complete it, and move on to the next. But being a CDI specialist, I had to slow down, understand what I was reading, and learn how to create a masterpiece (so to speak) out of all of these convoluted puzzle pieces.
ACDIS: What has been your biggest reward?
Towater: Being a part of something big, even bigger than many people realize! It's like I have this secret that I want to tell everyone. CDI is a magnificent force for every healthcare organization no matter the size. Knowing this, doing this, and sharing this are my rewards!
ACDIS: How has the field changed since you began working in CDI?
Towater: Wow! Having only been in the CDI field five years (this July), I have seen our CDI department flourish. In the beginning it was all about CC/MCC capture on Medicare only. We had little to no physician interaction. Now we're bridging to more quality-driven focuses along with weekly (if not daily) interaction with our physicians. We have further to go, but I think the outlook for our department is very exciting.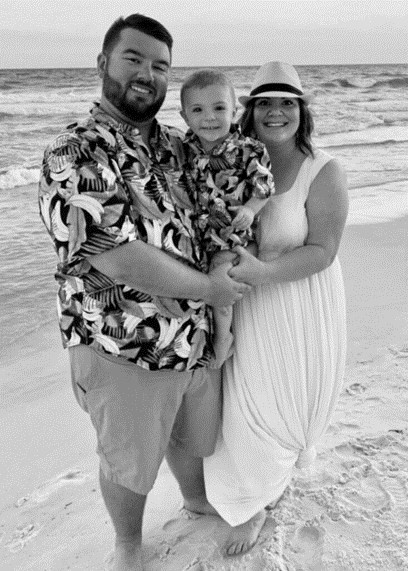 ACDIS: Can you mention a few of the "gold nuggets" of information you've received from colleagues on The Forum or through ACDIS?
Towater: Well I can certainly say this: every time I listen to the ACDIS Podcast, I walk away learning something new! It is one of the easiest tools out there for CDI professionals and I always encourage our staff to listen.
ACDIS: What piece of advice would you offer to a new CDI specialist?
Towater: In the beginning, it will seem like someone's picked you up and dropped you in the middle of another country, where everyone speaks a different language! But I promise you, on day 365 a gear will click in your brain and all will be clearer. Being a successful CDI specialist takes time.
Never stop learning. And build your network, be it with fellow CDI specialists, HIM/coding professionals, physicians, etc. Everyone and anyone can be a resource in this field!
ACDIS: If you could have any other job, what would it be?
Towater: Although I do feel like I have found my dream job in the field of nursing, if I could do something else, I'd be an opera singer. Puccini, anyone? Yes, please!
ACDIS: What was your first job?
Towater: Since my first job wasn't until I went to college, it was as a freelance vocalist. I'd get hired to sing at special events, on stage, in a choir, etc. I should probably mention my first degree is in music, vocal performance.
ACDIS: Can you tell us about a few of your favorite things?
Vacation spots: The mountains, the beach, the city—anywhere as long as I am with my husband and my son.
Hobbies: Singing! Of course, gardening (although I kill more than I grow), raising a toddler—this takes up most of my time for now. But he is a joy and a blessing, everyday is an adventure.
Non-alcoholic beverage: Black coffee and good old southern sweet tea.
Foods: Oh, I'm not picky! But you can't beat Tennessee BBQ.
Activity: I love road trips, doesn't matter where! And rearranging furniture, as Barney Fife would say "It's thera-petic."
ACDIS: Tell us about your family and how you like to spend your time away from CDI.
Towater: My husband (Ryan) and I are proud parents of a smart, loving, adventurous three-year-old boy (Lincoln). He has been the center of our lives since he came into this world. Doing things with him and watching him learn and grow is a fulfilling experience and how we spend most of our time these days.