2020 CDI Week: Lights, camera, CDI Week!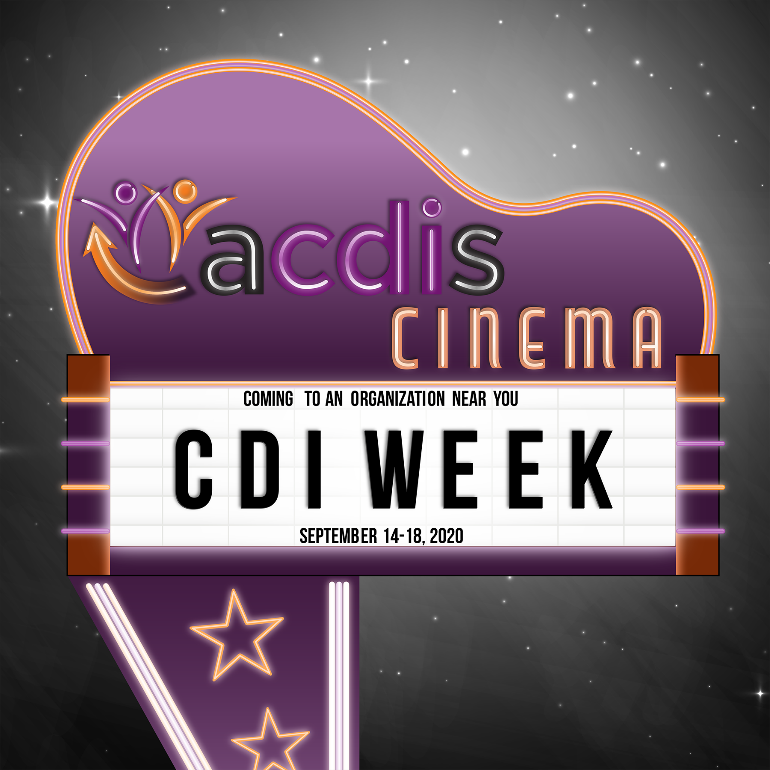 ACDIS is pleased to announce the 2020 CDI Week theme, ACDIS Cinema–CDI: Coming to an Organization Near You! CDI Week this year will take place September 14-18 and will be filled with all of the usual fun with a glamorous twist.
Get ready to strut down the red carpet and toast champagne to a classic movie-style celebration. All the glitz and glam not your thing? Pack up your CDI family in the old wood-paneled station wagon with some popcorn and soda for a drive-in instead. This year, it's all about classic movies and we want to see how you are debuting CDI in your organization and who your CDI stars are.
Over the coming weeks and months, ACDIS will release a variety of materials to help you celebrate—from posters, to games, to activity suggestions, and more. We'll announce them as they're available in CDI Strategies, but you can always check the CDI Week pages on our website as well. If you're interested in helping us plan for this year's event, we're currently looking for volunteers for the CDI Week Committee. Click here to learn more.
We can't wait to see you there!