ACDIS update: 2021 CDI Week poster now available
Please note the CDI Week Industry Survey is now closed as of Monday, July 12.
Those in the know, already caught that our 2021 CDI Week theme is CDI Kitchen: Recipes for a Successful Program. Now, the official poster is available for download! Check it out below: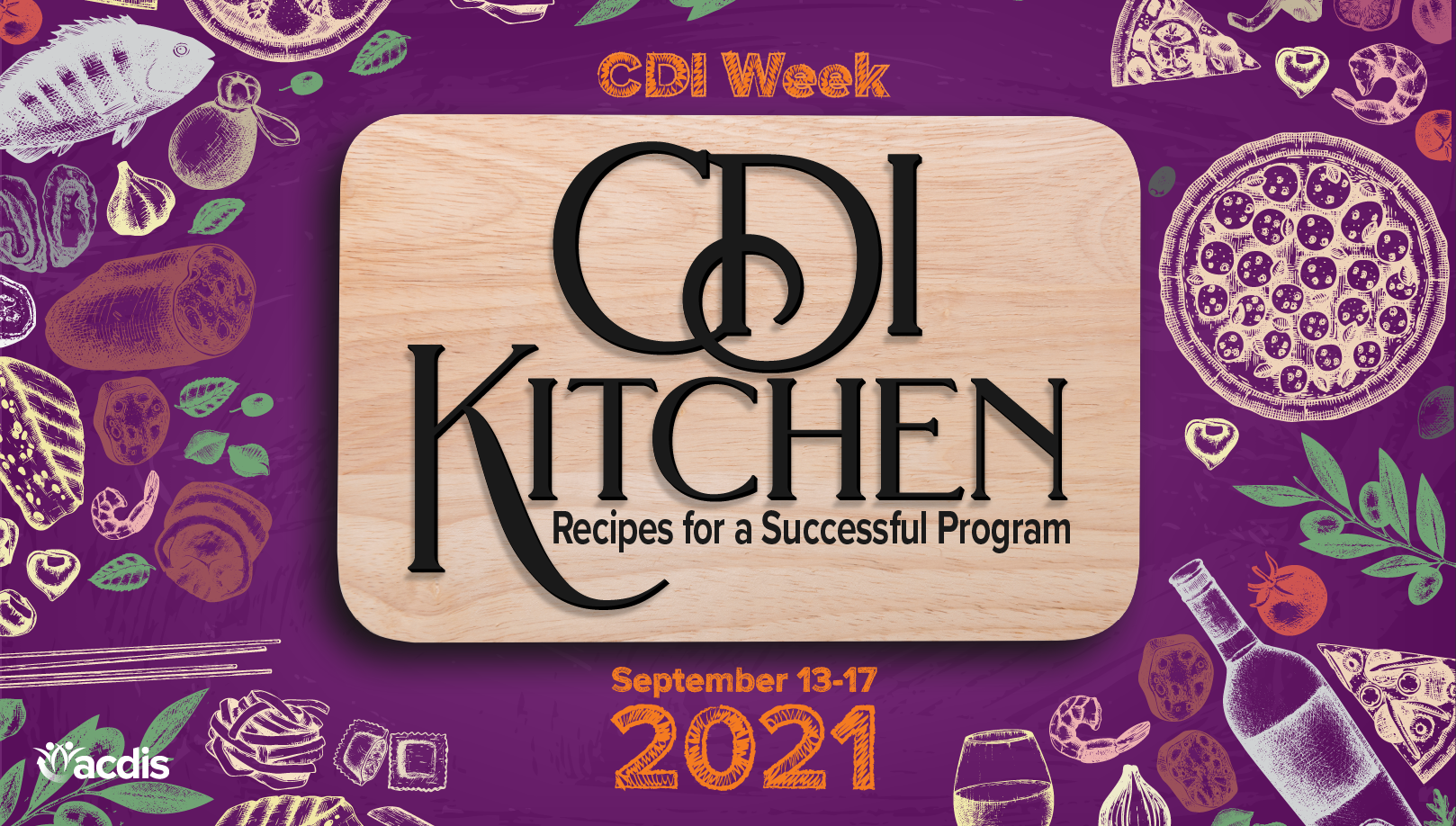 You can download the poster for your use by clicking here. Print it out and hang it in your facility, or up on the wall at home if you're still working remotely!
And don't forget that the 2021 CDI Week Industry Survey is now live as well. Click here to take the survey.