Meet a Member: If you want to succeed in CDI, be a lifelong learner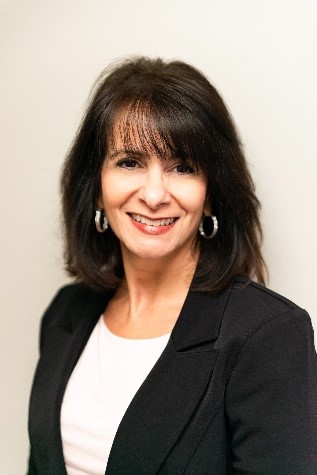 JoAnne Mullins, DNP, MSN, RN, is a CDI specialist at Huntsville Hospital in Alabama, and a member of both the Alabama and Tennessee ACDIS local chapters.
ACDIS Blog: How long have you been in the CDI field?
Mullins: I have been a CDI specialist in the acute care setting for just one year; however, I have experience in outpatient/ambulatory coding. 
ACDIS Blog: What did you do before entering CDI?
Mullins: I was the director of quality for Tennessee's south-central region's department of health and have held positions as the regional staff development coordinator and a supervisor. I have also been an instructor of nursing, director of long-term care, director of case management, school nurse, and circulator.
ACDIS Blog: Why did you get into this line of work?
Mullins: I was looking to work closer to home and not travel as much and happened to see a job posting for a clinical documentation specialist. I had not worked in the acute care setting for many years, so it was the last place I submitted an application. I was surprised when I was invited for an interview and am so fortunate that I was chosen. I enjoy quality and coding and how they play a role in quality metrics.
ACDIS Blog: What has been your biggest challenge?
Mullins: Learning coding in the acute care setting—I'm still learning! 
ACDIS Blog: What has been your biggest reward?
Mullins: Recently completing a scholarly project which revealed concurrent reviews focusing on quality and a post-discharge review prior to final billing can improve quality measures.
ACDIS Blog: Can you mention a few of the "gold nuggets" of information you've received from colleagues on the Forum or through ACDIS?
Mullins: There's so much great information in the white papers, Blog, and Journal. I also enjoy the ACDIS Radio broadcast and all the resource opportunities available on the website.
ACDIS Blog: If you have attended, how many ACDIS conferences have you been to? What are your favorite memories?
Mullins: I plan on attending the conference in May 2019, which will be my first conference. I am excited about the topics and I'm looking forward to gleaning valuable information.
ACDIS Blog: What piece of advice would you offer to a new CDI specialist?
Mullins: Keep learning, reading, and being involved with organizations like ACDIS and AHIMA. Be a lifelong learner and use that knowledge to make improvements and share your insight with the ACDIS community.
ACDIS Blog: If you could have any other job, what would it be?
Mullins: That's a difficult question because I love what I do. Maybe a coding consultant—one day! I also love research and innovative strategies to improve quality.
ACDIS Blog: What was your first job?
Mullins: While in high school, I worked at SeaWorld in Orlando, Florida. Years ago, there was a Hawaiian shop there and my uniform was a Mumu!
ACDIS Blog: Can you tell us about a few of your favorite things?
Vacation spots: Siesta Key, Sarasota, Florida
Hobby: Tennis
Non-alcoholic beverage: Unsweetened tea
Foods: Everything, but especially pasta and desserts
Activity: Spending time with my family and friends
ACDIS Blog: Tell us about your family and how you like to spend your time away from CDI.
Mullins: I have five daughters and five grandchildren. I am one of six girls. My mother was 43 when I was born and my father, 57. If my father were living, he would have been 112 years old. My mother is currently 97 (will be 98 in April). I have learned family is the most precious gift given to us and that it's important to enjoy each moment with them. Always take time for your family.