Q&A: A first-time attendee's experience at the ACDIS Conference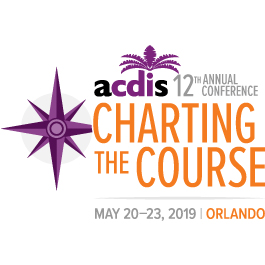 Jessica Barbeiro, BS, RN, CPC, CCM, CCDS, CDIP, CRC, is a corporate clinical documentation specialist at Norwood Hospital in Norwood, Massachusetts, and one of the members of the Massachusetts ACDIS chapter leadership team. The 2018 event was her first time attending an ACDIS conference, so the ACDIS team caught up with her afterwards to hear a bit about her experience. This year's conference takes place May 20-23 at the Gaylord Palms Resort & Convention Center in Kissimmee, Florida.
ACDIS Blog: What were you expecting from the conference? What were you most excited for?
Barbeiro: ACDIS events are known for being fun, innovative, and educational. This being my first time at the conference, I went in there with an open mind hoping to take in as much as I could.
Besides being excited at getting the opportunity to attend an ACDIS conference, I was looking forward to taking a pre-conference class (Mastering Clinical Concepts in CDI) taught by Allen and Laurie (two amazing instructors), who are both a wealth of knowledge.
ACDIS Blog: What was your initial reaction when arriving and seeing the conference in full-swing?
Barbeiro: I felt like a kid on Christmas day while sitting in the pre-conference class, waiting for registration to open up that afternoon. I was so excited to pick up my name badge and ACDIS bag to be "official." Once early registration was up and running, everyone's energy was so high, it was just so exciting. To see everyone in the full swing of things was really amazing.
ACDIS Blog: How did the conference differ from your expectations?
Barbeiro: It didn't really differ from my expectations. ACDIS has a track record of hosting great events that provides a multitude of topics within the CDI/coding/healthcare field, in addition to providing a wide variety of speakers. At the end of the conference, my expectations were met and even in some areas, exceeded.
ACDIS Blog: What was your favorite session you attended and why?
Barbeiro: All the sessions I attended were informative, and I was able to bring back knowledge to my peers from each one. One of my favorite topics had to do with clinical validation. I attended the "Clinical Validity: Assessing clinical indicators, composing nonthreatening queries, and avoiding denials," which did a really nice job of clarifying the ins and outs of audit proofing (or attempting to) the medical record and explained how important it is for providers to be on board to document their rational for the assigned diagnoses.
I remember teaching residents (and reminding senior providers), "if you think it, ink it!" I think that's one of the many key components to clinical validation and audit proofing the record, while maintaining the documentation standards, quality, and completeness of the medical record.
ACDIS Blog: What's your favorite memory from the conference?
Barbeiro: Too many to list! But to name a few, I got to
Meeting ACDIS staff and chapter leadership to put faces to the emails
Meeting some really nice people and hearing all about their program and what's working/not working, etc.
Reconnecting with some familiar faces
Having dinner at the Tower of the Americas with a fellow co-worker
ACDIS Blog: Last year's theme was "One Thing." What "One Thing" did you bring back your program or to your career?
Barbeiro: Not sure about " one thing," but I was able to bring back some feedback/information on CDI processes regarding what's working and not working for other facilities, information from the sessions I attended, especially clinical validation practices. I also got to learn and demo other CDI documentation tools and see what could work or not work for my facility.
ACDIS Blog: What would you suggest/recommend for folks who are attending their first ACDIS conference in the future?
Barbeiro: Definitely plan out the session agenda ahead of time. There's so much to pick from. Also, try and take a pre-conference class—they were very informative.