Brought to you in partnership with
HCPro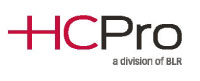 Fourth quarter 2018 Coding Clinic: CDI and coding highlights
Keeping up with evolving CDI and coding expectations can be a challenge, especially in the wake of the holiday hubbub. Start 2019 off in the know with this free webinar covering key highlights from the fourth quarter 2018 edition of Coding Clinic for ICD-10-CM and ICD-10-PCS.
Typically an exclusive benefit for HCPro's PROPELAdvisory Services membership community, this special open-invitation webinar provides CDI and coding professionals with actionable insight on the biggest Coding Clinic takeaways for their work.
Join Shannon E. McCall, RHIA, CCS, CCS-P, CPC, CPC-I, CEMC, CRC, CCDS, HCS-D, and Laurie Prescott, MSN, RN, CCDS, CDIP, CRC, lead instructors of PROPEL's coding and CDI communities, to unpack select updates. During the call, they answer your questions to ensure efficient and accurate use on the job. Plus, advisory services manager Delaney Rebernik provides a behind-the-scenes look at PROPEL membership and how it can help your entire team achieve ongoing success in top priority areas.
Note: This webinar originally aired on Tuesday, January 15, 2019.