Celebrating Melissa Varnavas | The Importance of Being...You: Lessons in Authenticity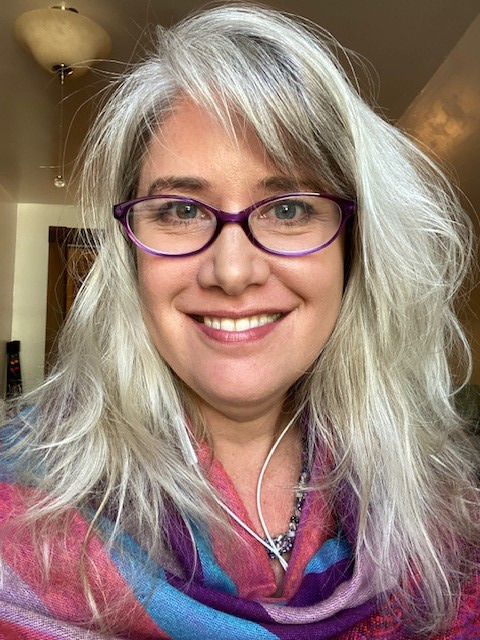 Celebrating Melissa Varnavas 
At the 2023 ACDIS conference, we took some time to celebrate the life of beloved ACDIS staff member Melissa Varnavas, who passed away in August 2022. 
Melissa was the heart and soul of ACDIS. She worked closely with former director Brian Murphy in growing the fledgling association that she joined in 2008. She brought keen journalism skills to her job and cemented ACDIS' expectations for quality reporting and scholarly publications, and she had an uncanny ability to bring people together. She focused on education and service, but always with an eye to making it accessible, interesting, and entertaining. 
We knew that we wanted to remember Melissa at the 2023 conference and to talk about who she was and what she did for ACDIS—and focus on how she lived her life with such authenticity. We asked Brian Murphy to share the essence of our beautiful friend while also talking about the joys of living and the importance of being true to ourselves.  
We offer this recording of the live presentation to anyone who wants to remember Melissa, be inspired by her life, or take some time to think about what it means to be true to ourselves and allow others to show up as their authentic selves. 
The below presentation was recorded at the ACDIS national conference in Chicago on May 9, 2023. 
The Importance of Being … You: Lessons in Authenticity 
by Brian Murphy 
We are all born with a unique soul and a one-of-a-kind voice. But many of us have grown afraid to be ourselves, or it's been conditioned out of us in the world of work. 
Ultimately, we need a better approach in order to bring our best selves to work, and to life. We need to leverage the power of our individuality and unique gifts, through authenticity.  
ACDIS was blessed with a unique voice. For the better part of its first 15 years Melissa Varnavas served our community with her words and actions. Her focus included growing and serving ACDIS local chapters, and developing the education—and fun—at the national conference. Through being herself—a poet and a free spirit—Melissa infused ACDIS with the character its members have come to appreciate and love. 
Melissa lost a brave battle with breast cancer in August 2022, but her spirit continues to be felt in all the association stands for today. 
Join Former ACDIS Director Brian Murphy as he returns to the stage to discuss the importance of authenticity in work, and in life. He will talk about his journey of authenticity, share memories of working with Melissa, and honor her lasting contributions to the organization.