Conference corner: ACDIS offices closed for conference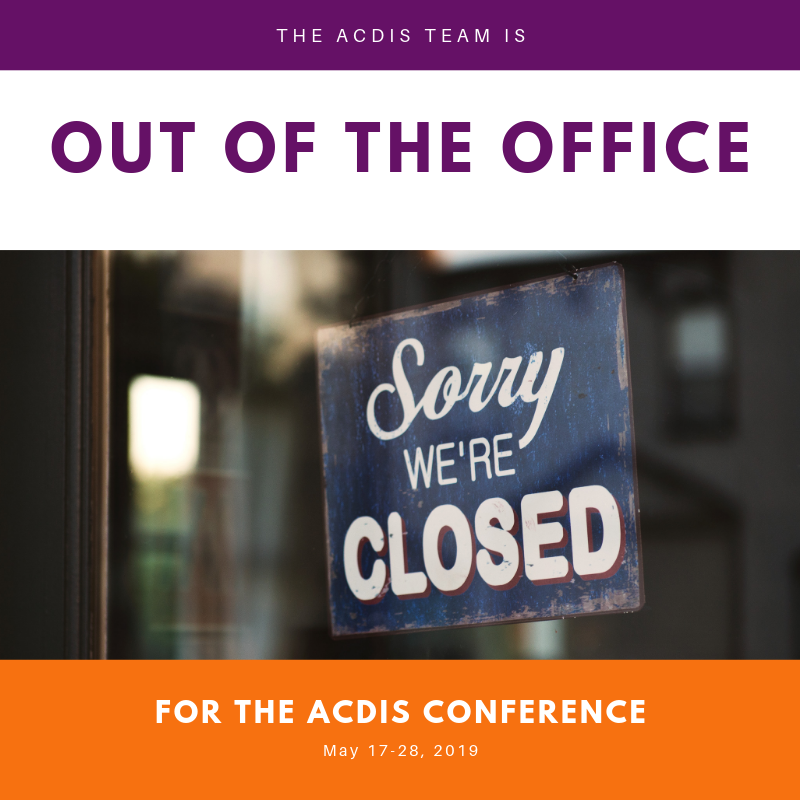 After months and months of planning and preparation, the 2019 ACDIS conference is finally here. Due to the demands of the conference and the associated travel, the ACDIS offices will be closed starting Friday, May 17, and reopening May 28, after Memorial Day.
If you're attending the conference in Kissimmee with us, take a look at the following helpful hints we've compiled:
If you're not able to come to Florida, don't worry, we've also compiled some useful tips from a number of speakers that we've published here on the ACDIS Blog over the last few months including:
Should you have any questions regarding a missing username/password, website access, or membership expiration dates while the ACDIS offices are closed, please contact customer service at customerservice@hcpro.com or call 800-650-6787.
We look forward to seeing you in sunny Florida!